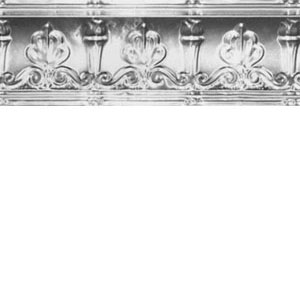 Product Description:
Tired of your boring, ordinary walls?
You don't have to be anymore with the new Duchess Cornice! This twist on the classic cornice is both elegant and sophisticated.
These nifty little numbers make any home a palace. The design on each of these cornices are curvy little flowers that keep flowing every step of the way.
With such a bodacious design, every wall would be lucky to be paired up with it. Each individual Duchess Cornice has a depth of 4 inches, a projection of 4 inches and a Length of 48 inches! Contrary to what the dimensions have to offer, each Cornice weighs only 2.5lbs!
Although being relatively light, it is super compact and durable.
If you're not entirely sure of what color would complement your living space the best, feel free to browser our vast selection of colors and coatings. These include Tin, Lacquer, Clear coat, Powder coated White, Copper, Chrome and Brass. Treat yourself and your walls with a refreshing new debonair look with the Duchess Cornice.
Cornice: 705
Projection: 4″
Length: 48″
Finishes
Tin
Lacquer/ Clear Coat
Powder Coated White
Copper/Chrome/Brass