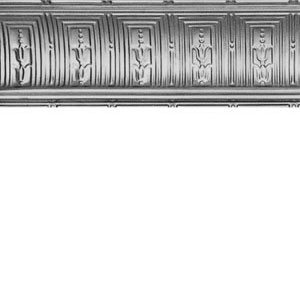 Product Description:
Friends Will Enjoy Your Stately Pillars Cornice
Classic
The traditional Roman style of the Stately Pillars Cornice is quite classic.
We are not talking about an extremely heavy set up with the Stately Pillars Cornice, so it should be extremely easy to hang.
You won't have any trouble painting the walls in your home after you hang this, we are not talking about an invasive structure.
These great pillars will definitely fit on your wall.
Decor
You are certainly going to add to the decor of a room with this structure.
It would certainly go well with different paintings in that room.
You may want to add certain pieces to a room in order to get the reaction that you are seeking from your friends at your dinner party.
Cornice: 808
Projection: 8 3/4″
Depth: 8 3/4″
Length: 48″
Finishes:
Tin
Lacquer/ Clear Coat
Powder Coated White
Copper/Chrome/Brass